Holiday Inn® and Holiday Inn Express® have partnered with Coca-Cola® to produce Marquee Moments – an event series that brings together the ones you love under one roof. Join us for a FREE live-concert experience that features a curated list of your all-time favorite artists!  #BeThereIRL
This holiday season, be present with the ones you love! Attend a FREE live-concert with musicians telling their own story of what it means to be home for the holidays! Because when it comes to music, there is nothing sweeter than the sound of family and friends. #BeThereIRL

THURSDAY, DECEMBER 5th, 2019
Coca-Cola Roxy, Atlanta, GA
Don't miss out. To get your free tickets enter your mobile number below and receive a code by text message. This code will unlock access to your FREE tickets!
Celebrate the holiday season with a one-night only FREE concert, featuring a line-up of Atlanta's very own homegrown talent. This all-star roster includes a list of world-renowned musicians, who will come together on the Coca-Cola Roxy stage to celebrate the sounds of the season with friends and family.
We're bringing home two of Atlanta's iconic artists, Big Boi! and Clay Cook, along with a line-up of local legends and surprise guests. Stay tuned over the next few days to find out what other artists will be joining the stage for this intimate show and holiday season kick-off.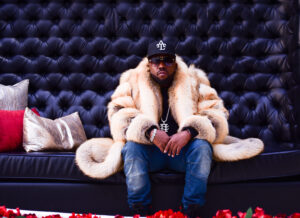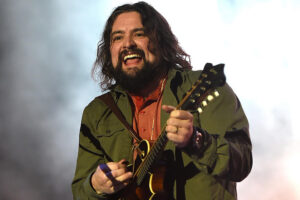 MORE LINE-UP ANNOUNCEMENTS COMING SOON!
On October 11th 2019, Coca-Cola, Holiday Inn and Holiday Inn Express collaborated to create the first Marquee Moments event. The result was a one-of-a-kind free mini music festival and pre-game rally to kick-off an annual rivalry weekend at Klyde Warren Park. With an epic line-up of Shakey Graves, Lion Babe, Wale, Fastball, Ron Bultongez and Vanilla Ice, Dallas celebrated their love of football, music, and being with those who matter most.
FRIDAY, OCTOBER 11, 7:30 PM
KLYDE WARREN PARK
The Red River Showdown is one of the biggest rivalry games in college football. Every year for almost a century, Sooners and Longhorns fans have anticipated the big game, and the city of Dallas has come alive with palpable emotion and excitement. Coca-Cola, Holiday Inn and Holiday Inn Express, were there to tap into this magnetic pre-game energy and create a special moment of connection. 
WHERE:
Coca-Cola Roxy,
800 Battery Ave SE #500,
Atlanta, GA

WHEN:
Thursday, December 5th 2019
Doors open at 7pm